In search of the perfect Holiday gift for friends and family? Look no further than Caroline Gleich's Holiday Gear Guide! All the best gear that I've tested and hand-picked.
These are products from the brands that sponsor me. Having tested their products for years and years, I chose to endorse these brands because I feel they are the best in the industry! I am so hard on my gear, so here are items that I recommend that will last.
The Patagonia Arbor Backpack and Duffel are a great set for travel and adventure. Plus, the unique print means they won't get lost in the mix. I've taken mine all over the world. The fabric is durable to protect electronics and other contents, but the pack is still lightweight enough to fold up and store when it's not in use.
The Black Hole Duffel is my go-to for keeping my gear organized, whether it's ski boots and backcountry gear in the trunk of the car for a day of skiing or expedition mountaineering luggage for an international trip. These bags are water-resistant, durable and useful in many ways.
The Nano-Air jacket is one of Patagonia's latest technical innovations. The fabric is so light and supple, it feels like you're wearing almost nothing. They are warm and wearable, and can go from expedition to downtown without a worry.
Goal Zero The Goal Zero Flip 20 Recharger is a must for any smartphone user. It's great for travelers, a long day at work, or for active outdoorspeople. I always carry one in my purse or in my ski pack so I can recharge my cell phone when the battery inevitably runs out. The Light-A-Life Mini Lantern is a must for campers, in tents or otherwise. I use one with a Flip Recharger while sleeping in my car, and it bring a delightful glow into any space. It's a great stocking stuffer.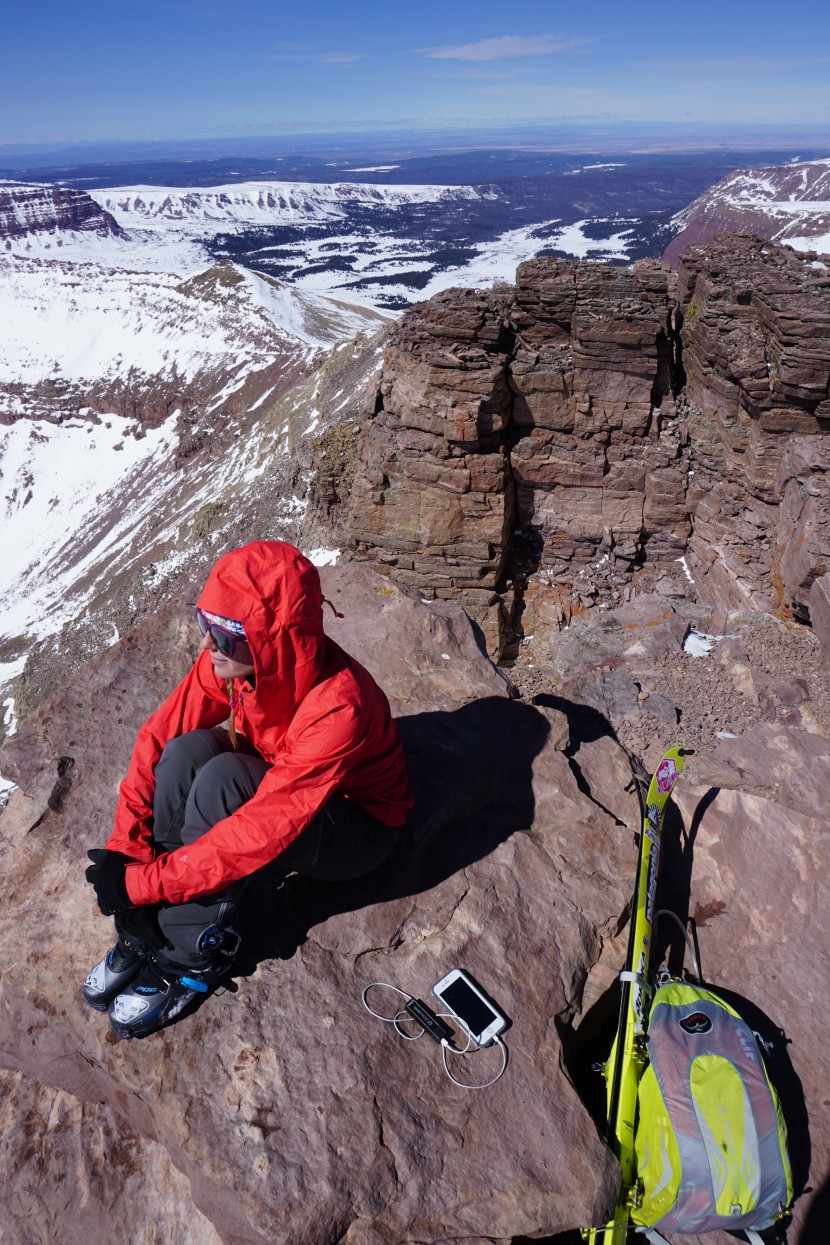 For protecting your electronics. I keep my phone in my LifeProof case 24/7. It's helped my phone survive falls into the backtub and off the side of 100 ft cliffs. Whether it's moisture, dirt, snow or children, a LifeProof case on your smartphone protects your investment.
  Nordica For the ripping lady in your life, I highly recommend the Nordica Nemesis skis. These skis are my one-quiver wonder when I'm traveling and I have to bring the one ski that can do it all. They rip in powder, they handle the steeps, they are manuevable and perform well at all speeds. I can't tell you how much I love these skis.   Leki For the hiker, backpacker, trail runner or skier or for anyone who ever gets sore knees, I highly recommend Leki's trekking and ski poles. These poles are incredibly sturdy and they break down to fit into even the smallest trail running pack when you decide not to use them. They make river crossings or steep downhills so much easier! I use them all the time.
Next up…who doesn't love Clif Bars! They are the perfect gift for your favorite office staff, and a great way to say thank you to teachers, doctors, or other important people in your life. I always have my pantry well stocked with Clif Bars, and they are another item I almost always carry with me when I'm traveling.
Other gift ideas? Why not make a charitable contribution to a non-profit. I recommend:

the Arbor Day Foundation

or your local Avalanche Center!