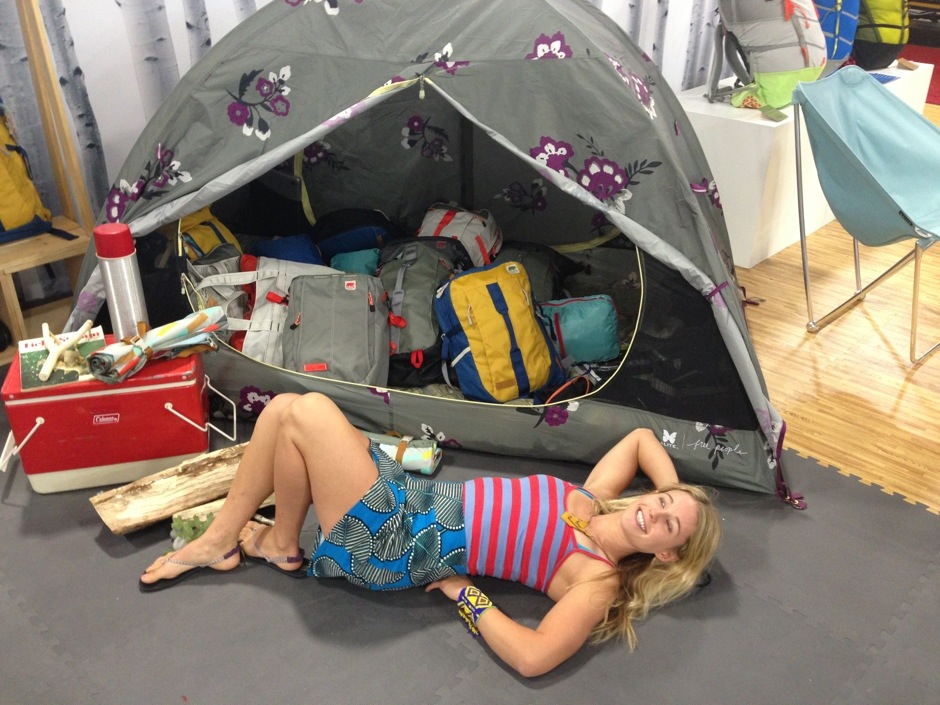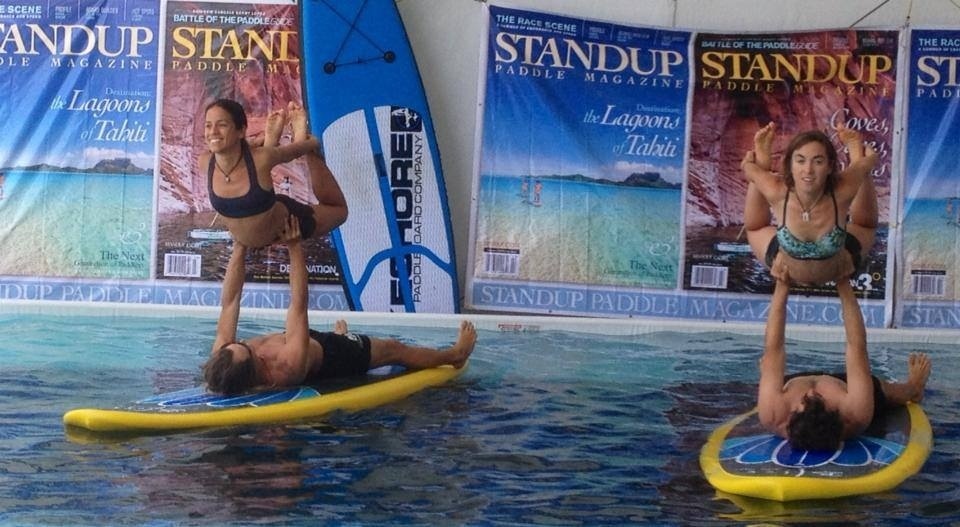 Acro SUP yoga. Fun on dry land, even more exciting on water.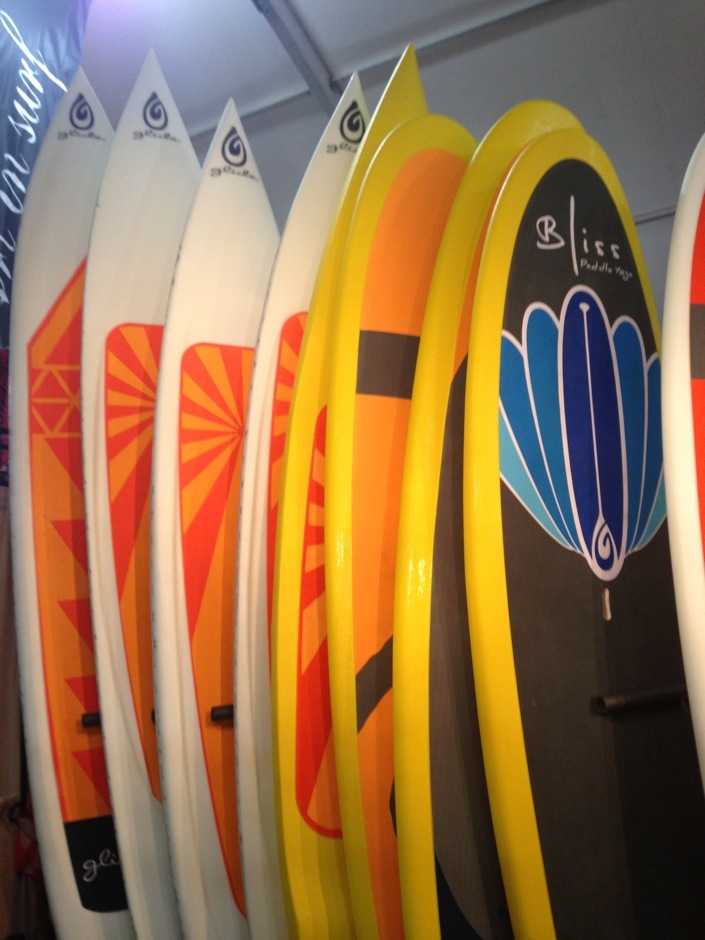 The new line of Glide stand up paddle boards. The yellow ones are coated to make them indestructible for rivers or for general use and abuse. The new fiberglass ones are ultralight and dare I say, sexy?

Camp ultralight ski, climbing and mountaineering helmets. Because helmets are a good idea, but not when they are heavy. And who doesn't love a wolf logo?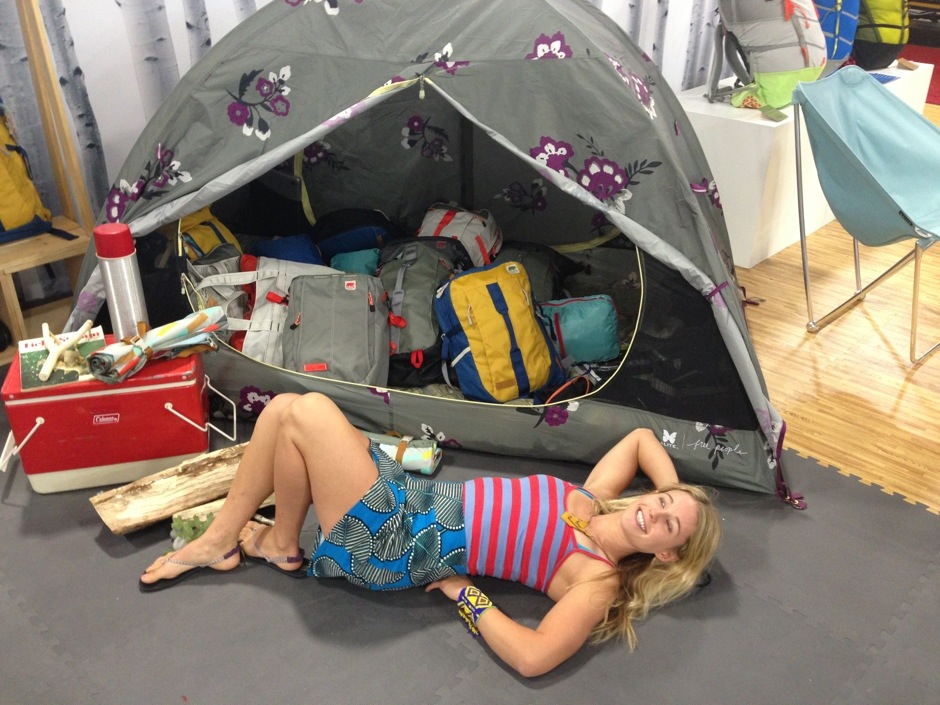 Alite Free People collab floral print tent. A good tent with an awesome print with the idea to make camping more fun. It's well made to actually keep you dry and warm, and it elevates your camping style to the next level.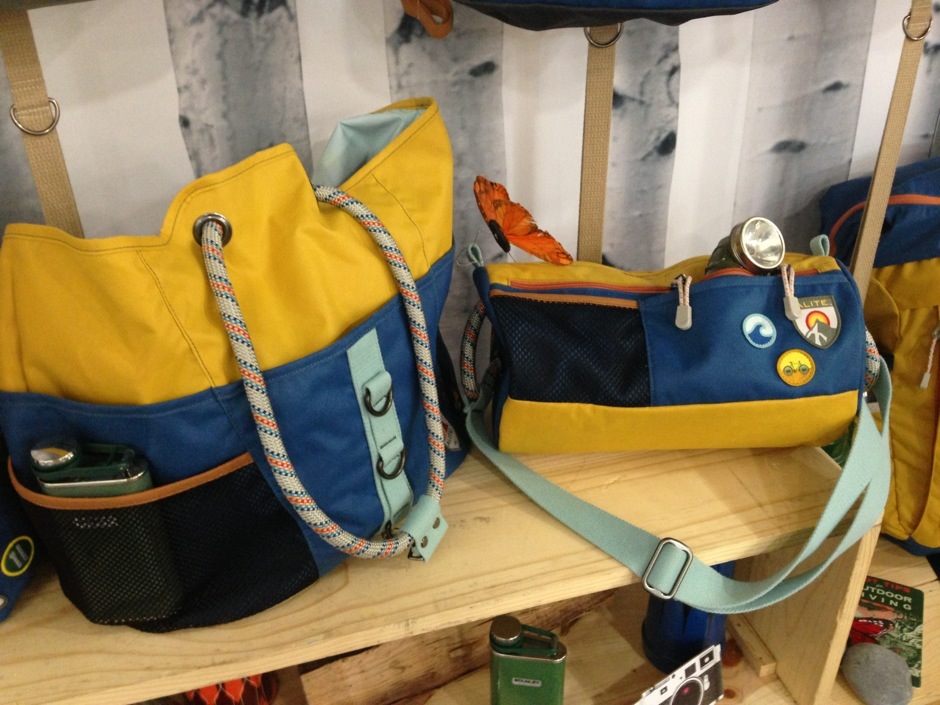 Alite bags and accessories with rope trim and cool patches.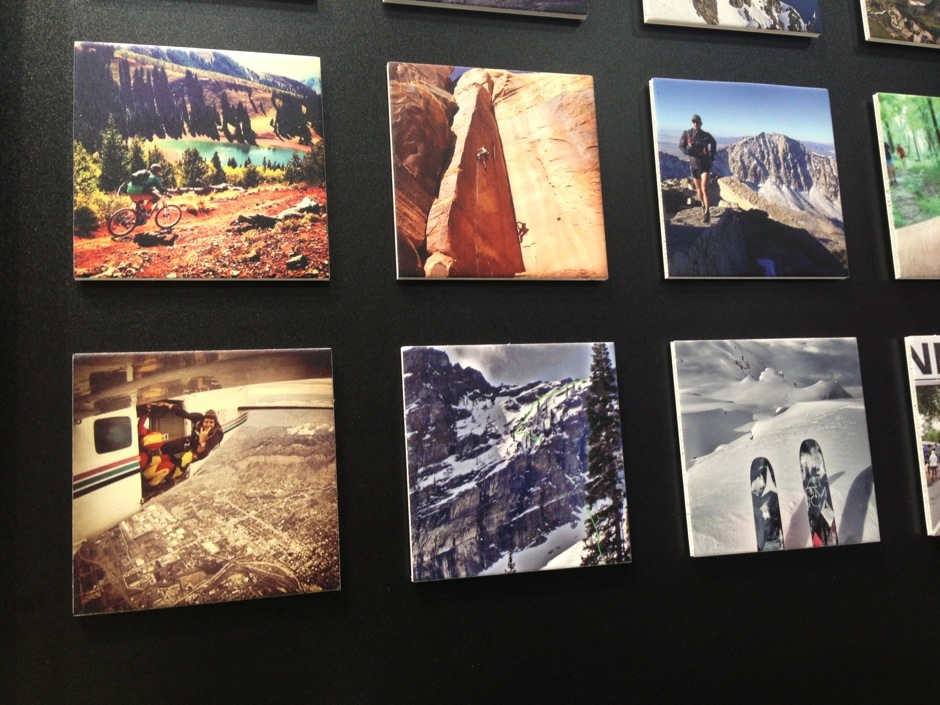 Instagram collages, this one found in the Suunto booth. I love seeing people's Instagram's printed and I love this idea for decorating the booth and bringing the brand story to life.
Those are just a few things that caught my eye. Obviously there's so much more and I admit I barely scratched the surface. If you get the chance, go to Outdoor Retailer, summer or winter! It's so awesome to see all the new gear and gadgets. Happy summer adventures!