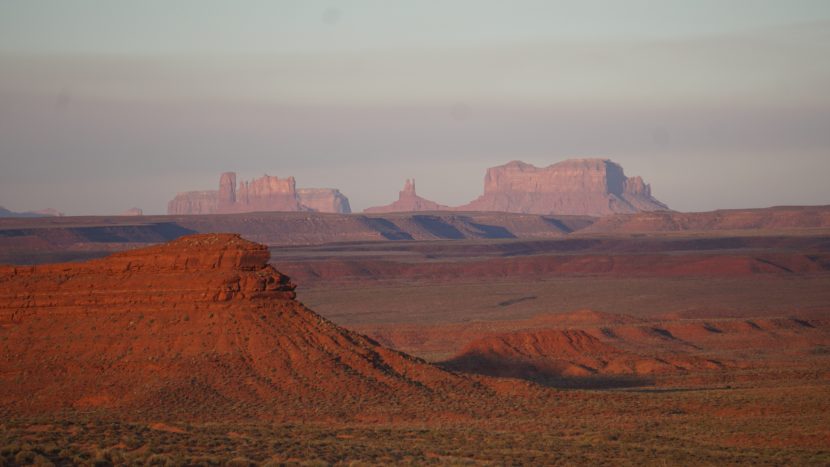 Over the past year, I've devoted more time to attending meetings and hearings on various environmental issues ranging from regional haze in Utah's national parks, to the BLM's coal leasing process, to the proposed national monument in the Bear's Ears area of southeastern Utah. I've learned so much from attending these, but perhaps the best takeaway is the importance of hearing the opposition. It's easy to feel headstrong and committed to your values on the importance of wilderness when you are in your own little bubble, but seeing people in rural Utah whose lives depend on coal mining and hearing their perspectives gives you empathy in the environmental battle. Likewise, it's an opportunity for you to share your point of view with them. Confronting opposing views isn't easy. It's one of the hardest things I've ever done – to step into the belly of the beast with patience and hope instead of fear. Being on the front lines of these battles can be terrifying, until you understand we're all there trying to preserve a way of life we've grown up with and we know and love.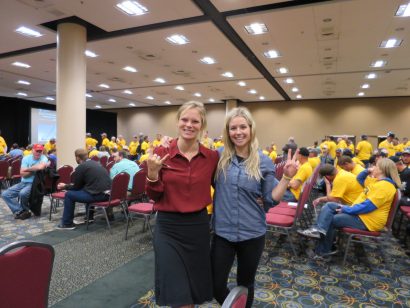 See all those yellow shirts in the background? That's the coal industry.
One of the biggest things I've seen happening in the world is that people aren't taking the time to seek out dissenting opinions. Debates are becoming increasingly black and white. Hot button topics are fueling a passionate divide between groups in America and the rest of the world. We see issues as an "us against them" fight, rather than an opportunity to look an issue from a different perspective. Even if we don't agree with the opposition, we still need to treat those with viewpoints with respect and empathy. And if we take the time to truly listen, there's so much we can learn. I truly believe that together, we are stronger. Instead of having clear cut positions, there can be a spectrum of values – layers of grey in the normally black and white lines that are being cut.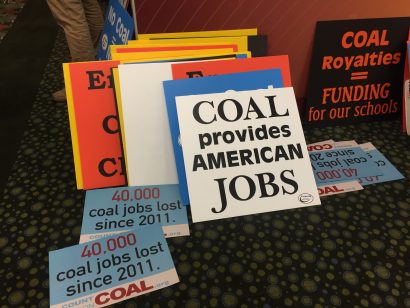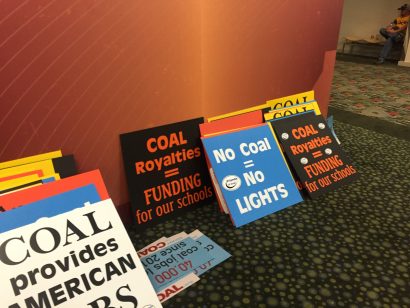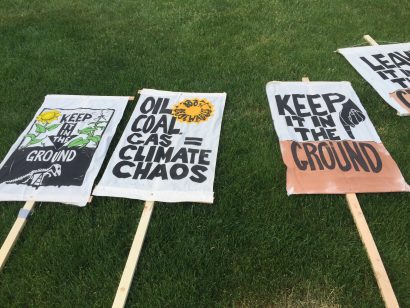 The way we are getting our news is further polarizing us. Instead of reading newspapers, we're getting it through apps. Those apps are streamlining the experience into what they think we will "like" to get us to stay on their sites longer. It makes sense that we get more of what we like. But it doesn't progress us as humans. I think it's setting us back. I listened to a really interested Freakeconomics podcast about the current state of the internet where they said, "Facebook shows us what they think we'll like vs what might actually be important. The best computer scientists are working to keep you on Facebook for ten minutes longer. Most people's feeds are dominated by happy news." BTW, I highly recommend subscribing to Freakeconomics podcast. This post is in no way supported or endorsed by them, I just thoroughly enjoy listening to it, and I learn so much every time I do.
I love puppies, food videos and beautiful scenery just as much as the next person, but I also like to be challenged. I like to see and read things that make me think about something in the world differently. I urge you to seek out opinions and media that you don't "like," that might make you uncomfortable, and to delve into those topics too.
It's just like the environmental hearings. If we can get inside the hearts and minds of people with opposing viewpoints, we'll have a better chance of creating solutions that improve everyone's lives. When we make assumptions about the way a person is, we lose an opportunity to ask them to tell their story.
At the coal hearing about reforming the BLM's process for leasing public lands for coal mining, the room was filled with pro fossil fuel industry folks and coal workers. I ended up striking up a conversation with two of them, Mike and Brendan. They were from rural towns near Price, UT. Coal mining is all they've ever known. It's the only job that is available. Mike told me he would work as a solar installer tomorrow if he could find work doing it. After I talked to them, I saw it as less of an "us vs. them," battle, and instead as a battle of trying to preserve our jobs and the livelihood we've come to know. We both are going to have to make transitions – as the climate warms up, I'm going to have to become more versatile in my career. Snow is no longer something we can depend on, and I'm adapting by learning how to alpine climb, so I can still summit the mountains of my dreams even if they aren't skiable. I'll still be fighting for legislation that will curb fossil fuel emissions, to try and keep our planet from warming more, but I'm going to have to adapt. They too are going to have to adapt to a changing world as coal is being phased out. If we can talk about these transitions together, and prepare, it will make it much easier for both of us. And that was what our conversation was about. It's a lot easier when you can brace yourself for an uncertain future and make preparations then when the rug is pulled out from under you. Having that conversation with Mike and Brandon that day really opened my eyes to how we can create win-win situations all around.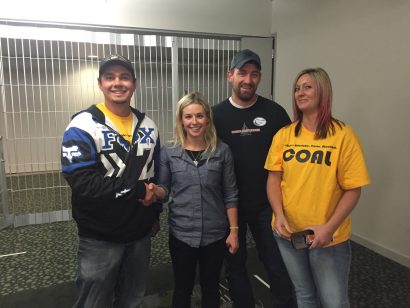 New friends in strange places.
I had a similar experience at the Bear's Ears meeting in Bluff, UT. We had to start lining up to get a seat inside the meeting building hours in advance (in triple digit degree heat!). Next to our group of environmentalists and outdoor industry folks in line was a group of men and women from Blanding, UT, who had taken Protect Bears Ears shirts from the tribes and put an X through them. I tried to talk to them to see if we could find common ground. Often, starting up the conversation with these folks is the hardest part. It's a lot easier to stand next to each other in line, awkwardly not saying anything and having no interaction. We had a civil conversation. We were polite and respectful – sharing stories about what we did for living and the kinds of experiences we grew up with. I learned more about the intricacies of the issue. I didn't change my position, but it challenged my way of thinking about it, and that's the crux of all of this. We have to force ourselves to confront dissenting viewpoints. And we have to try to avoid making stereotypes about groups, because that harms everyone. It's not just environmentalists vs. natural resource extractors. We're climbers and campers and skiers and hikers and mountain bikers and tribes and non-profits, moms, dads, fathers, sons, daughters, sisters, brothers, ATVers, hunters, gatherers, gravel extractors, archaeologists, anthropologists, mountain guides, miners, developers – all with interests to protect and people to support.
Our world is rapidly changing. The way we access our news, the way we access the wilderness, how we power our grid – the only certainty is change. But how we react to change and deal with crises will define us. I urge us to seek out opposing viewpoints in the news and the information we consume, to be brave in a time of uncertainty, to understand our values and have a commitment to them, but also to seek opportunities to find common ground with our adversaries and acknowledge them. We all want to be heard and acknowledged. And whether you are on the winning side or the losing side, to keep hope for the vision of the future we want to create.
Here's the other thing I've learned
We need more environmentalists and outdoor recreationalists joining these conversations, showing up to the meetings and getting involved in these efforts. The thing is, the oil and gas industries spend so much money lobbying, if we don't show up, you can almost guarantee they are the only ones who are making their voices heard. Their industry is incredibly well-organized, and they have tons of experience being effective lobbyists. We have to keep pushing ourselves to organize and execute strategic campaigns. I hope you'll join me at the next hearing, or contribute comments or write an op-ed to support the next campaign.