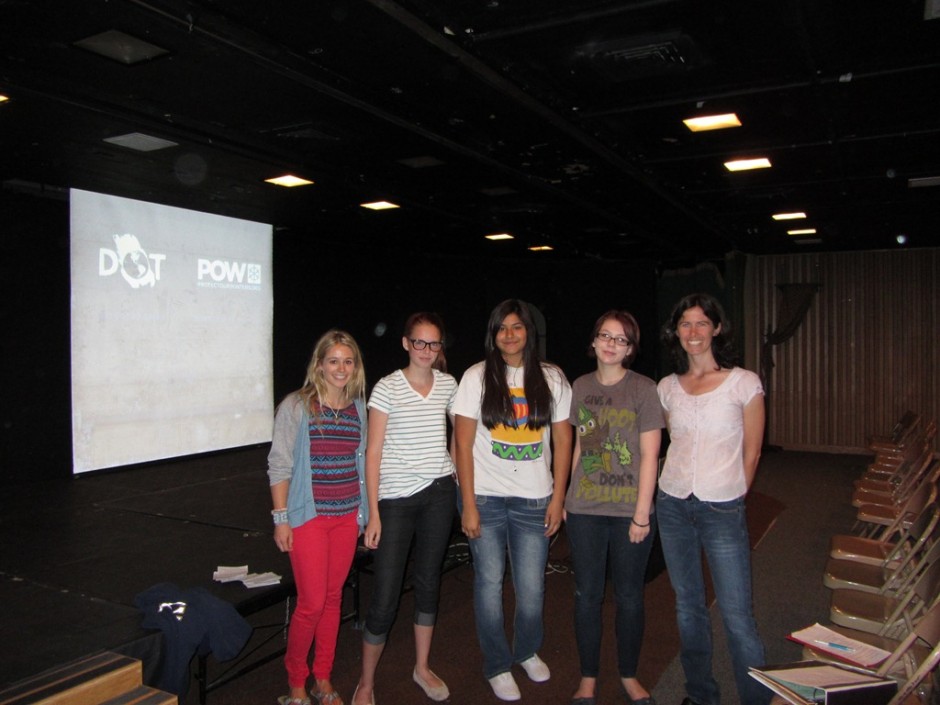 Last week, I went to high school. I always get a little bit nervous when I have to talk to a group of middle and high-school aged students because I was such an awkward teenager. It brings up a sea of emotions. I didn't get teased too much or bullied, but I was a lost soul at that point in my life and I just didn't fit in. Seriously, I was a late bloomer. So it's nice now that I'm all grown up and have my life figured out to go back and feel like one of the cool kids.
Back to the story, I went to Hillcrest High School to do a presentation on climate change solutions for Protect Our Winters (POW) with the Alliance for Climate Education (ACE). ACE has this cool animated presentation they do about the science and reality of climate change. It's got hip hop, farting cows and talks about how living large leads to global warming. And it ends with a call for action asking students to create a DOT (do one thing) to combat climate change. It can be anything from using a reusable water bottle to starting a community garden. It's uplifting, inspiring and FUN!
At the end of the second presentation, this group of girls came up to Rebecca Anderson (the ACE presenter) and me to talk about starting an ACE action group for their school! High schoolers are notoriously hard to reach, but these presentations plant the seeds of change. It's going to take our generation to clean up the mess we've created, so I was excited to be involved! Thanks to POW and ACE for having me as a presenter!