I was so excited to get this in the mail!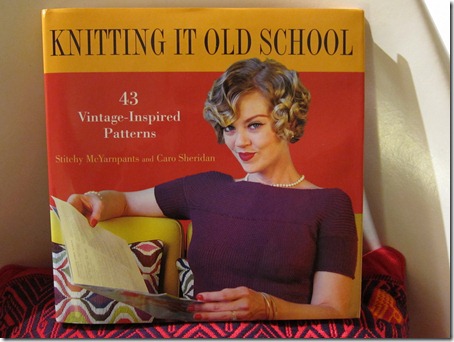 When I was in L.A., I had the wonderful opportunity to do a photo shoot for this. Authors Stitchy McYarnPants and Caro Sheridan bring 43 knitting and crochet patterns from the '40s, '50s, '60s and '70s up to date utilizing contemporary fibers (because Polyester and Acrylic have had their day) and updated designs to flatter today's figure. There are cheeky hot pants and his-and-hers sweater sets. Even if you aren't a knitter, this book is a must have for the photography and fashion alone!
I am so delighted to be a part of this especially as a hat designer, crocheter, and overall DIYer.
Here's a sneak peak inside: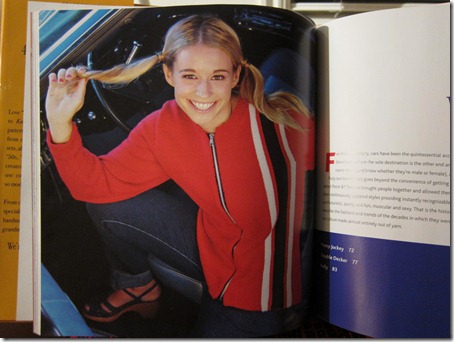 Vrooom!!!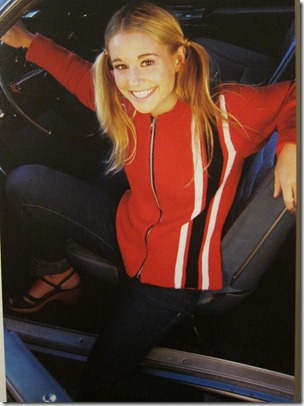 To see the rest, order the book on Amazon.com- Knitting It Old School.
Follow the authors on their websites:
This book would make a great birthday present, Christmas present or anytime present (I really love surprise presents for no reason at all – they are almost better than when you are expecting a present).
While I'm on a knitting rant, check out this video made by Salt Lake based video producer Leyda Cordova featuring Warren MacNeil, a talented, male knitter:
Happy knitting everyone!