In the past year, I've ramped up my efforts with environmental activism, and many people have asked me how to get involved. I'm writing this blog post with the hope that it will serve as a handy starting point – I want to make citizen activism cool and trendy, and inspire the next wave of the environmental movement. We especially need more young people to get involved and show up! Come join me.
Why You Should Become a Citizen Activist:
After the historic 2016 November election, it's more important than ever for citizens to get involved as activists. Why? Because of what we stand to lose. If we don't speak up for clean air and water and access to public lands, no one will. The natural resource extraction industries are so well-organized and connected to public policy. Going up against them is going to take a monumental effort, like David against Goliath. But we can do it. I believe in the underdog and the power of passionate citizens speaking up for a healthy environment. Here are some tips I've put together to help guide you on your journey to becoming a citizen activist.
First Steps. Start Thinking Like An Activist. Be curious, ask hard questions and have the bravery and courage to find the answers:
Look at your surroundings. Ask yourself, how does power come to my house? How does water get to my house? Where do those come from and what hands and companies touch them on the way? Learn about the systems that bring water, gas and electricity to your town or city. Start a dialogue with your utility provider and ask for renewable options if you don't have them. Find out what's in your water – what contaminants exist and how those pollutants are getting there. Do some investigative research. Pay attention to local air quality. Activism happens most effectively on a grassroots level.
One example of the effectiveness of grassroots activism is with Park City deciding to go 100% renewable by 2030. I attended a Park City Council meeting last fall. A bunch of us from the snowsports and outdoor recreation industries spoke, asking for aggressive standards for renewable energy. I argued that if Park City passed this measure, they would show strong leadership for mountain communities. It passed and now they are working with Rocky Mountain Power to figure out how to achieve the goal. A few months later, Salt Lake City passed a similar resolution. Now, that's becoming a model for mountain towns around the US, and it's going to radically transform our grid here in Utah.
Attend Public Meetings on Important Issues:
To find out about important local meetings, join a non-profit or even better, multiple non-profits (see lists below). Start by signing up for email alerts and read those emails! Donate time or money or both. I highly encourage you to support non-profits at both the local and national level. The reason is – the local non-profits will ask when they need citizens to show up and speak! That's how I've found out about all the public hearings. They'll also help you prepare a statement if you want to speak. Pay attention to their calls for action.
Speak at those Public Meetings:
If you decide you want to be a speaker, rad! It's not an easy job, but I highly encourage you to do it. If you're going to speak, do some research on the issue. Again, those local non-profits can help guide you, but do some independent research too. I always like to research the opposing viewpoints so I can craft my statement in a way that addresses their main points/concerns. Prepare and practice in front of someone or record yourself. Time it to make sure it's under two minutes (or whatever the allotted time is). Keep it short and sweet. Including some facts is ok, but it's best to focus on an emotional or personal story about the issue. The legislature and public policy acts on emotion, plus a personal story is more captivating to listen to. Leave the heavy facts to the scientists or other professionals. If you decide to attend a big public meeting or hearing, be prepared for a long day. Pack food, water and bring a journal and camera to document what happens.
At the meeting, be respectful and kind to those around you who have differing opinions. Don't be afraid to be friendly and talk to them to share perspectives. Find common ground you can both agree on, and keep the interactions amicable. One of the best pieces of advice I ever received about this was during a trip to Washington, DC with a group of athletes for Protect Our Winters. Senator Bernie Sanders stopped by our table during lunch to give us some words of wisdom. One of the things he told us that I'll never forget is,
"You can disagree without being disagreeable."
This is one of the most powerful, important pieces of advice to remember in your journey as an environmental activist. Remember, it's not enough to win the battle. We have to win the hearts and minds of other Americans. Most people can bond over a love of the outdoors. It's something that binds us all as humans. I love sharing stories about my lifestyle and career with the coal miners I meet at public hearings, and hearing about their lives and jobs too. One of them told me he would love to work installing solar panels, and would change his career path tomorrow if he could find a job doing it. Not every interaction is going to go as well or end as positively as you'd like, but it's always worth a shot.
Finding Non-Profits to Get Involved With:
Below is a list of some of the environmental non-profits I like working with but do some research and support those that align with your interests and values. This is just the tip of iceberg. There are so many non-profits that are working hard and looking for people like you to support them.
Another way I find out about local non-profits is by checking out which ones Patagonia supports through their grant program. Patagonia donates 1% of their profits to environmental causes through the 1% for the Planet program. I've learned so much about activism from being a Patagonia ambassador, and they have a dedicated, environmental team who has helped educate and inform me about issues and campaigns. You can use this info too – there's a detailed list of non-profits for every state and most countries in their environmental and social initiative catalog. Or, use their interactive map tool to find one of their environmental grantees near you.
National Non-Profits
Sierra Club, Wilderness Society, Protect Our Winters, NRDC, Nature Conservancy, Winter Wildlands Alliance, Wildlands Network, American Rivers Council, Access Fund, American Alpine Club, Outdoor Alliance, David Brower Center, Environmental Defense Fund,  Leave No Trace, Conservation Alliance, Environmental Working Group
Utah Non-Profits
HEAL Utah, Southern Utah Wilderness Alliance, Grand Canyon Trust, Utah Rivers Council, Tree Utah, Glen Canyon Institute, Utah Moms for Clean Air, Bears Ears Coalition
Other state Non-Profits
Conservation Colorado, Colorado Fourteeners Initiative, Montana Wilderness Association, Tahoe Fund, Save the Boundary Waters, Friends of the Boundary Waters
Give the gift of environmental stewardship: As I said earlier, one of my first memories of being involved with environmentalism was when a relative gave me a Nature Conservancy membership for my 12th birthday. I received a calendar and started getting mail so I could stay involved. Last Christmas, I gave my one and two-year-old nephews river animal adoptions (they come with stuffed animals and with certificates of adoption) from the American Rivers Council. I plan to continue to give in their names and hope it will instill an attitude of stewardship and environmental activism in them from a young age.
Read books:
Some of my favorites – Tools for Grassroots Activists – one of my favorites! Highly recommended.
Canaries on the Rim – required reading for any Utah resident.
Vote with your dollar:
Support companies that are committed to social and environmental responsibility. Find companies that are certified B-Corps – these companies meet the highest standards of verified environmental and social performance.
My Thoughts on the Next Wave of the Environmental Movement:
The lifestyle and career I've chosen with its flexible schedule has allowed me the time to devote to environmental efforts. Attending public meetings is inconvenient and time-consuming. I believe the whole system is designed to make it difficult for the average citizen. Often, the hearings aren't announced only days in advance, and then, they will change times and locations at the last minute. They happen during the middle of the week. It takes a lot of time to prepare and rehearse a statement, and even more time to get there, get a seat in the room, get a number in a lottery to speak, and wait for your turn. Don't forget to pack a lunch, water and food. Then there's sign making, organizing with non-profits and businesses, and inviting people to come and join you. But these meetings need citizens like you to attend. Last year, I attended and spoke at several big public meetings organized by the EPA and the Secretary of the Interior, Sally Jewell. At the first two, I went to, I felt the environmental/outdoor recreation representation was vastly outnumbered by the coal industry. It makes a big statement to policy makers when you can flood a room with everyone in matching colors or shirts. Walking into that is intimidating.
The next wave of the environmental movement is going to take a lot of committed people and companies who are willing to donate time and money. As I've stressed, it's a lot of work and organization to attend these meetings. We need more companies who are willing to lobby and get involved politically to protect their interests in the same way the fossil fuel industry does. They need to send employees on the clock to to public meetings, so they can be compensated for their time there. I'm sure that's what the coal companies do to get so many of their coal miners to attend. We also need more training for these employees and other citizen activists on how to lobby for their livelihoods, just like the coal miners have learned how to do. It's starting to happen. At the Bears Ears hearing in July 2016, there was a huge wave of support from outdoor industry companies – Patagonia, Black Diamond and Osprey had great representation. But we need more! So please join us!
My Background:
My first memory of environmental activism was when I received a Nature Conservancy membership and calendar for a birthday present when I was 12-years-old. I cherished that calendar, filled with pictures of beautiful, wild places they were working to protect, and it was a gateway to bigger involvement as an activist. I dabbled with some involvement in high school, planting trees with Tree Utah and learning about the work of HEAL Utah, while reading classic environmental literature like The Monkey Wrench Gang and Silent Spring. When I was in college, I did an internship with the environmental adviser to Governor Gary Herbert, Ted Wilson. I learned so much from Ted while working at the Utah State Capitol. Whenever there was a controversial bill or issue, he would bring all the diverse stakeholders to the table to share perspectives. I learned that in order to solve problems, we must find common ground with our adversaries.
While I enjoyed my summer internship at the Governor's Office, I decided that I could be more effective using my platform as an athlete in the outdoor industry to advocate for change, so I decided to focus on my ski mountaineering and my work in the outdoor industry. Since then, I have been involved in many campaigns relating to climate change, clean air and water and access to public lands, while working with a variety of non-profits and businesses to advocate for the environment.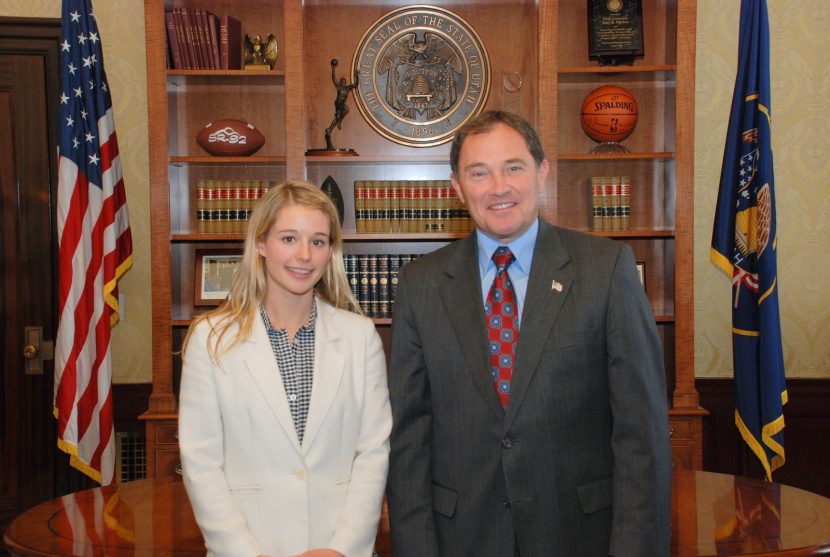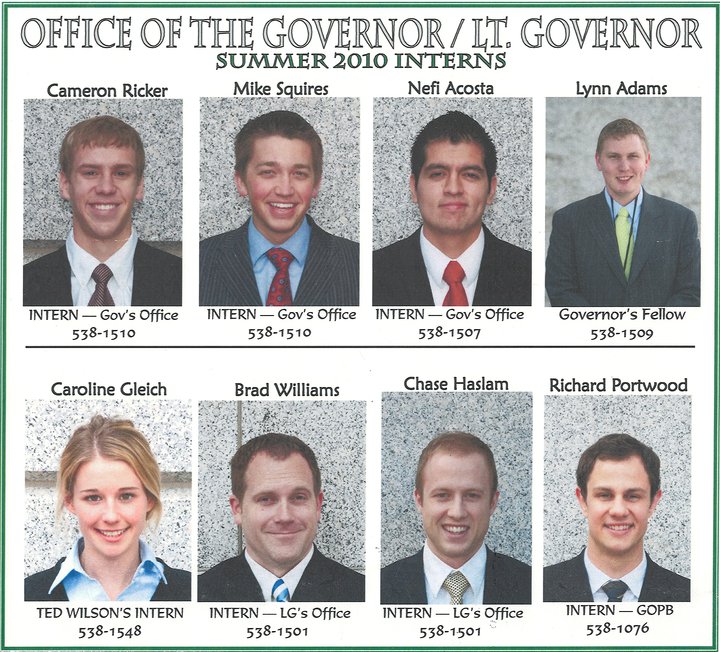 I hope this was informative! If it was, help me share it by posting in your Facebook, Twitter, Instagram or via email. There's a lot to learn, but it's a fun process. Let me know if you have any questions. I hope you'll join me on the opportunities ahead – to continue fighting against climate change, for clean air, water and a healthy environment, and for continued access to our public lands!